View this video from Animal Planet that features our dogs. All the slow motion running shots, the dogs on the bed and sitting on the couch with my husband are our dogs.


---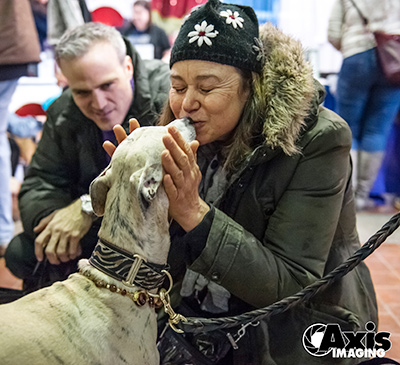 Thank you for your interest in whippets. The following is to help you decide if a whippet is really the right dog for you.
Please read this carefully, and then go to my application for a whippet and fill out completely.
Whippets are one of the most entertaining dogs to own. They are constantly happy and eager to go for a run. This is why so many active people seek them for jogging and lure coursing. There is also agility, rally, fly ball and dock diving. No other breed is as versatile as a whippet. They are best at being loving companions too!
Whippet do require plenty of daily exercise to be happy and healthy, especially as young puppies and young adults. They can be very destructive when left unsupervised. Exercise helps overcome this. A tired pup is a good pup!
Once you are convinced you want a whippet, you will be invited to my home to meet me and my dogs. This will help us both decide if this wonderful breed is right for you.
The most important thing to remember in choosing a breed is that the various breeds are not just generic dogs in different fur suits. All breeds were developed for a purpose, and whether or not the dogs are still used for that purpose, the instincts are still there and in most cases, still powerful influences.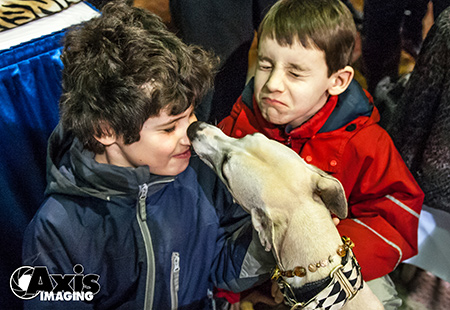 That's the reason a dog bred to herd (collies, Border collies, Old English sheepdogs, Welsh corgis, etc) often bark a lot and will chase children running through the yard. Both of these are instincts valuable to a working herding dog, but sometimes problems for pet owners. The same principle applies to dogs bred for protecting people and/or livestock (Dobermans, mastiffs, German shepherd dogs, etc) -- these dogs will be very--sometimes overly--protective.
If you think a whippet is a good choice for you, and puppies are not readily available, sometimes older whippets are. The good news is that adult whippets bond very quickly to new owners--this is the original "love the one you're with" breed. The bad news for those who want to adopt them (though it's good news for the breed), there are seldom very many whippets looking for homes as the demand for an young adult, or even one with a few years under his/her belt are high. Whippets are a very protected breed. Responsible breeders will interview you as if you are adopting a human baby! Most breeders are careful to sell their puppies to the best homes they can find and there are not a lot of careless or casual breedings. The American Whippet Club has a strict code of ethics that requires breeders to "take back their own" at any time during the dog's life, so they don't wind up in shelters nearly so often as other breeds. If you are interested in trying to find a "rescue" whippet that has found himself/herself in need of a home suddenly, we can discuss that too.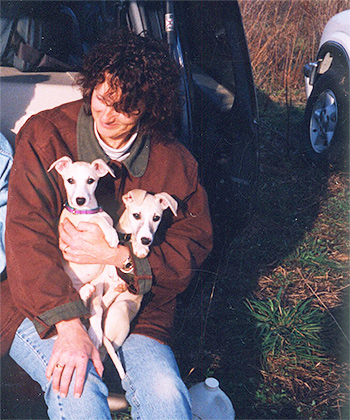 However, you may sometimes find a breeder with an adult whippet who is looking for a new home. These are often retired show dogs, a dog who doesn't get along with another dog in the breeder's household, one which was returned to the breeder by his first owner, a show prospect that didn't live up to her potential, or a whippet which, for some other perfectly respectable reason, is looking for a new home. Prices for these vary with the age of the dog, the reason it's looking for a home, etc. If you're interested in finding one of these, let me know.
If you want to wait for one of my puppies, (I average one litter a year) or have me refer you to another breeder in your area, let me know. If you want, I'll try to help you find a breeder who might have an adult if you're interested in going that route.
If you have other questions or I can help in other ways, let me know. And do let me know what you decide!
Application for a Merci Isle Whippet